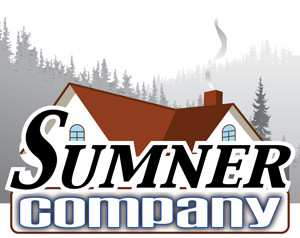 About Us
A reputation takes a lifetime to build ... ask around and find out why homeowners, subcontractors, vendors, suppliers, Realtors, lenders and title agents think Sumner Company is among the best in the industry.
Rick Sumner started Sumner Company in 1983 with the philosophy that delivering a quality product on time and on budget, and standing behind your work, was the only way of doing business. Through the years since his company has been involved in the construction of hundreds of homes and commercial properties in the Mat-Su Valley and even as far afield as Eagle River, Anchorage, Fairbanks, Juneau, and northern Nevada. Sumner Company has always been hands-on through the entire building process: from selecting home-sites to drafting efficient and conscientious floor plans, to the final finish and customer service beyond closing, with after-sales support and an unparalleled 1-2-10 year warranty.
After over forty years in the construction industry, Rick retired from active building and sold the company to his two sons, Jesse and Maxwell Sumner (President and Vice President) starting Summer 2009. He is currently enjoying his retirement in northern Nevada, but still plays a part in the company as a voting member of the Board of Directors. Since taking over operations, Jesse and Max have carried on the tradition of high quality homes delivered on time and on budget with the same quality and conscientious design. They have not been and never plan on being "briefcase-builders"; every job, every day, they are on-site each doing the work themselves or ensuring the work and project is completed to the exacting standards and quality Sumner Company is known for. Together they form an experienced, intelligent and reliable team and are of the belief that if one were to compare "apples-to-apples': they would find no better value for their hard-earned dollars than with a Sumner Company home. Sumner Company is a family company whose lifeblood is building homes for other families.
Sumner Company has many existing "in-house" plans to choose from as well as the CAD programs and drafting skills to adjust them to your needs or even to design your new dream home from the ground up. Call or email now to schedule a Builder meeting and get started on the road to your new dream home.
Visit Our Website